Sherry Vinegar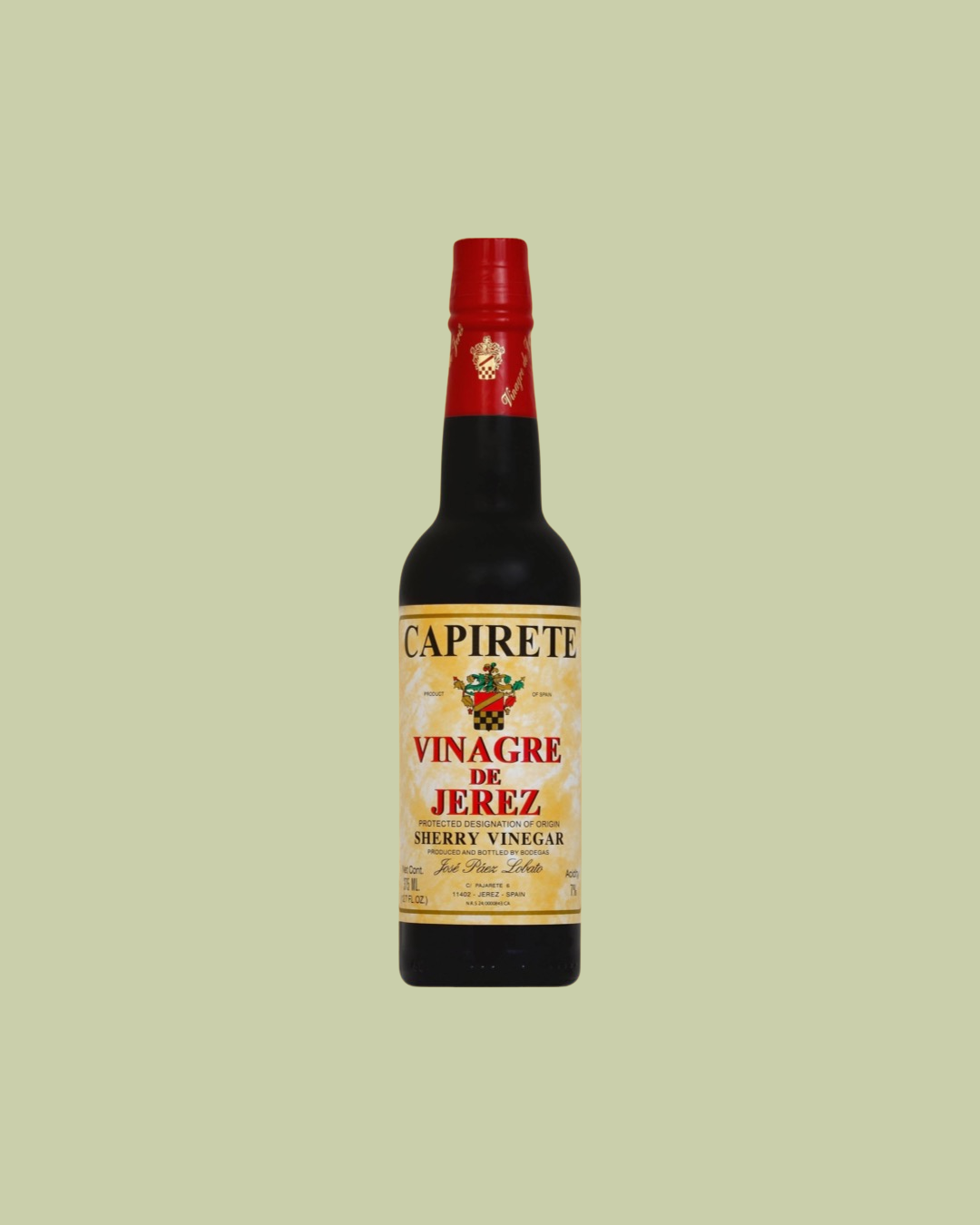 Sherry Vinegar
Capirete Sherry Vinegar (Aged 4 Years) is a premium quality vinegar made in the Andalusian region of southern Spain. This vinegar is made from the finest Palomino Fino grapes, which are grown in the Jerez region of Andalusia and aged in oak barrels for at least 4 years.
The flavor of Capirete Sherry Vinegar is characterized by its complex, rich, and slightly sweet taste, with a subtle hint of oak from the barrels in which it is aged. It has a deep amber color and a smooth, velvety texture that makes it perfect for adding flavor and complexity to a wide range of dishes.
Capirete Sherry Vinegar is ideal for use in marinades, dressings, and sauces, and it is also great for adding flavor to roasted meats, vegetables, and seafood. It is a versatile ingredient that can be used in both savory and sweet dishes, adding a unique flavor that is sure to impress.
375mL
We operate as a licensed eating and drinking establishment. You must be 19+ years of age, reside in Ontario and include a food item with the purchase of alcohol. Valid government photo ID must be presented at the time of accepting delivery.
Next-Day delivery with real time tracking across the Greater Toronto Area. Daily order cut-off is 3pm. No deliveries on weekends. Flat rate is $15.00.
3-5 business day delivery to most addresses in Ontario serviced by Canada Post. Orders placed on Friday will be processed the following week.