x
FOOD REQUIREMENT!
A food item must be included in your order when purhasing alcohol from our shop. Visit our grocery section below.
PURCHASE FOOD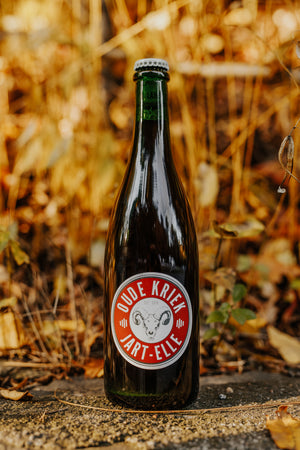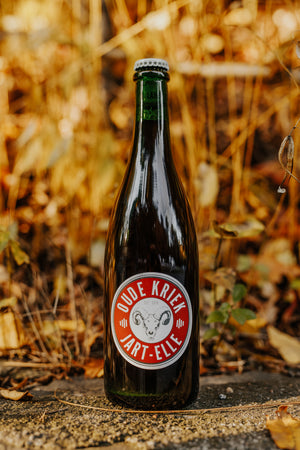 On Sale
Jart-Elle '21
ABOUT LAMBIEK FABRIEK
Lambiek Fabriek is a joint lambic brewing and blending project started by Jo Panneels (blending), Jozef Van Bosstraeten (brewing & blending), and Jo Van Aert (brewing) that officially opened its doors as a company in 2016 alongside the already established Belgoo Brewery in the heart of the Payottenland, Belgium's lambic country. Though Lambiek Fabriek officially established itself in 2016, the first experimental lambic blends began nearly 8 years before around 2008. Around that time, the future Lambiek Fabriek founders purchased some wort, young lambic, and old lambic from Lindemans, 3 Fonteinen, Oud Beersel, and Hanssens, and they began to experiment making kriek lambiek in small 20L and 60L carboys.
By 2015, the decision had been made to start a new commercial-sized lambic blendery. Given the fact that they were not able to purchase wort from the bigger lambic brewers at the time, Paneels approached Belgoo Brewer in Ruisbroek about the possibility of brewing a traditional lambic recipe on their equipment. Belgoo is a clean top fermentation brewery mostly brewing traditional Belgian ales. Jo Van Aert, brewer at Belgoo, agreed to let Lambiek Fabriek brew lambic on-premises, but with the koelship built outside of the brewery.

Lambiek Fabriek finds it important to have an in-house cooper, in order to maintain the barrels and foeders without needing to rely on an external party. Many of the French oak barrels are first-fill barrels coming from the Burgundy region in France where Lambiek Fabriek has a connection to some winemakers. In 2022, there are about 210 barrels (180 x 400 liter and 30 x 220 liter sizes) across the two warehouses, as well as 12 foeders which originate from Italy and Austria. All foeders were between 30 and 40 years old at the time of purchase.
JART-ELLE OUDE GUEUZE 
Oude Kriek, Traditional unfiltered blend of home-brewed lambic, from spontaneous fermentation, aged in oak barrels. The lambic has a maceration with fresh cherries for 6 months

Style
Fruited Lambic
Region


Payottenland



Country
Belgium

Vintage
2020/2021
Alc./Vol.
6%

Size
750mL