x
FOOD REQUIREMENT!
A food item must be included in your order when purhasing alcohol from our shop. Visit our grocery section below.
PURCHASE FOOD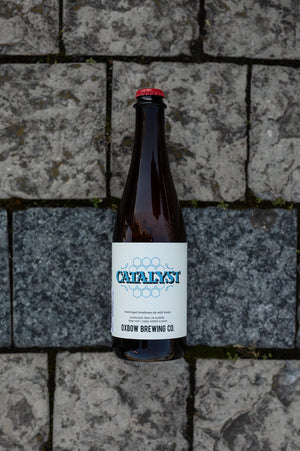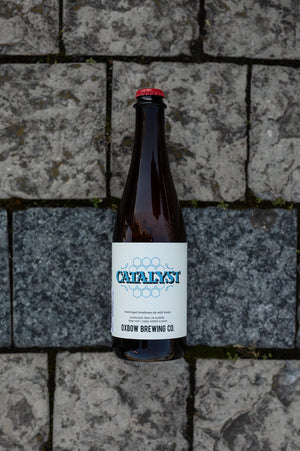 On Sale
Catalyst
ABOUT OXBOW
Oxbow is a small farmhouse brewery located in rural Newcastle, Maine. The brewery is nestled in an enchanted forest amongst rolling farmlands and winding tidal rivers, of which the ebb and flow provide a constant reminder that the coast is near. The brewery is in a converted barn and has been dedicated to the pursuit of crafting unique farmhouse ales of distinctively European influence. All Oxbow beers are brewed here and utilize the soft spring water that is drawn from an artesian well that sits adjacent to the brewery. Behind the Farmhouse is the Oxbow farm and fruit orchard, where during the warm season fruit is grown and honey is produced to use in terroir-driven beers that feature estate ingredients.
BARREL-AGED FARMHOUSE ALE WITH HONEY
Catalyst is a barrel-aged Bière de Miel featuring Maine honey. A copious amount of raw wildflower honey is added in the kettle and additionally utilized for bottle-conditioning.
Style
Farmhouse Ale

Region


Maine



Country
USA

Vintage
N/A

Alc./Vol.
6.5%

Size
500mL
Single
$32/btl
3 Pack
$30/btl
6 Pack
$28/btl