x
FOOD REQUIREMENT!
A food item must be included in your order when purhasing alcohol from our shop. Visit our grocery section below.
PURCHASE FOOD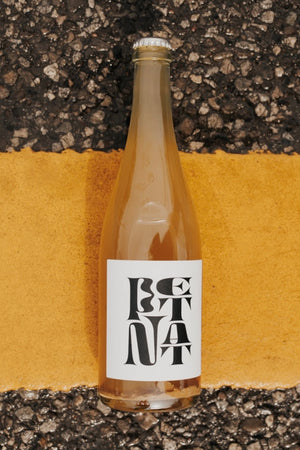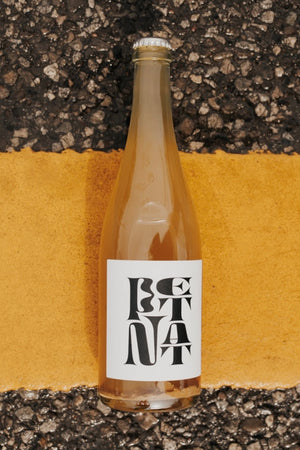 On Sale
Pet Nat '21
ABOUT ANDI WEIGAND
Andi Weigand is part of the new guard on the German wine scene, throwing out the book of German winemaking, and reshaping the wine landscape. A second generation winemaker, Andi began his journey making wine under his family label Weingut Weigand in 2015. With the first release of the natural wines under his eponymous label in 2018, also the first year their vineyards achieved organic certification.  
His vineyards are located on the Iphöfer Kronsberg, a slope that features Keuper soil including the oldest Muller Thurgau in the region, over 60 years-old. He uses an 80 year old basket press and very large wooden barrels. While he has modernized the winery, he has also maintained tradition: every grape is picked by hand, and every wine is carefully handcrafted, with incredible attention to detail. All wines are filled without filtration or adding any sulfur.

PETNAT '21
With Müller Thurgau, SIlvaner, Scheurebe and Riesling in the quartet, Andi Weigand conjures up an ultra juicy Pet Nat. Pure nature, as befits Pet Nat, because the mash is bottled without filtration or additional additives. On the palate, fine bubbles are convincing with subtle fruit and a light yeast touch, which provides a bit more texture and grip. Turn the bottle upside down briefly before opening to allow the yeast to disperse better. Open carefully and enjoy!

Grapes
Müller-Thurgau, Scheurebe, Riesling, Silvaner

Region
Iphofen

Country
Germany

Vintage
2021
Alc./Vol.
11%

Size
750mL
Single
$52/btl
3 Pack
$50/btl
6 Pack


$48/btl