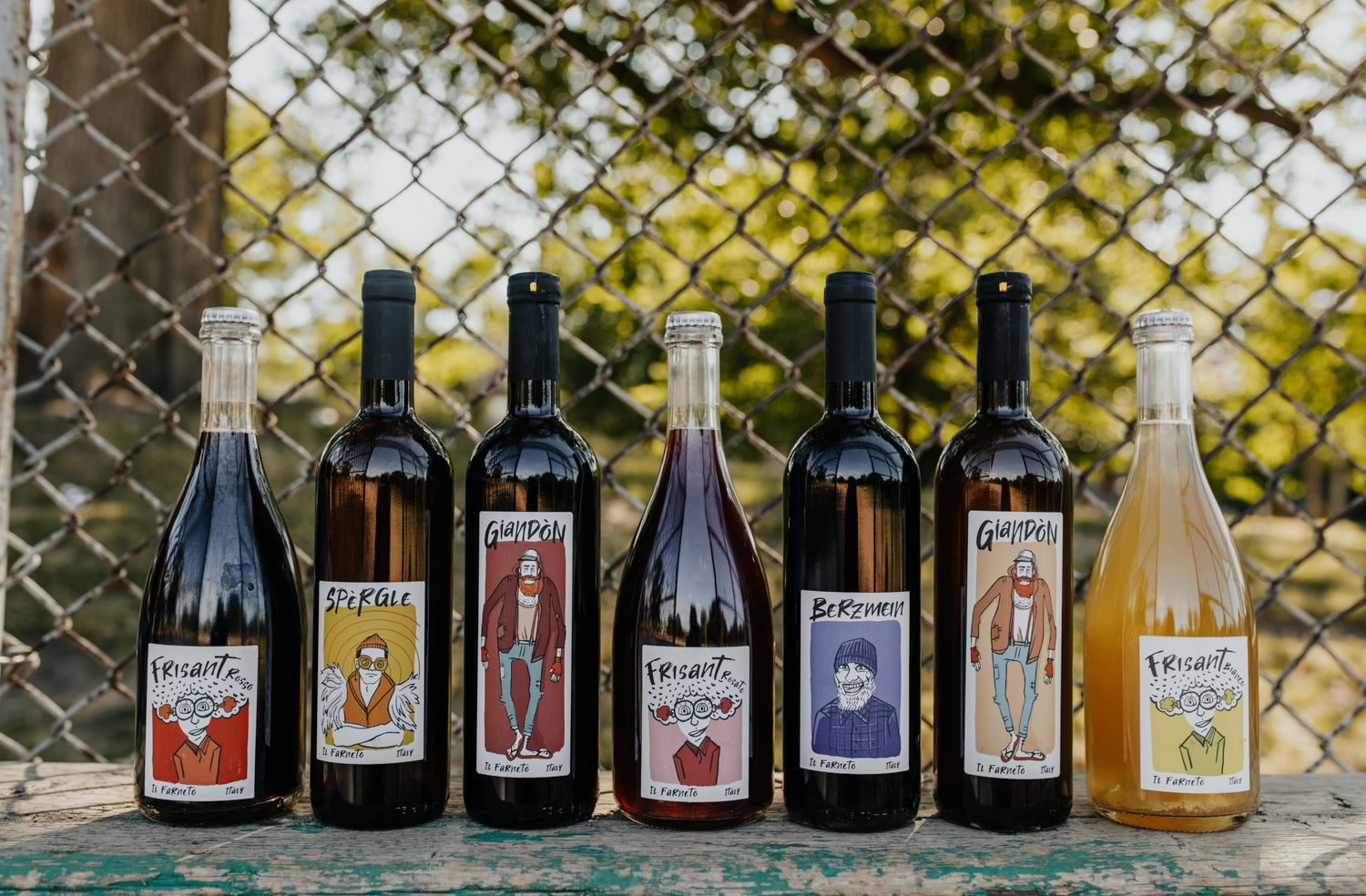 0 products
Azienda Agricola Il Farneto is a small 8 hectare (19.77 acre) winery located between the hills Scandiano and Canossa in Castellarano in Western Emilia-Romagna. It was founded in the mid-90s by Marco Bertoni who dreamed of making natural wines that reflected their terroirs. His winemaker Flavio Restani crafts lovely wines using ancient techniques that take into account the long-term health of the soils.
Certified Biodynamic, everything is done by hand and with the utmost respect for Nature. The rows here are densely planted to 4000 vines/hectare and are on average 15 years old, all planted to sandy clay soils. While they do use large French barrels that can hold up to 500 liters, these are all old and used, just to really soften the wines a tad.
The range of wines is named after a local river in a valley known for its geological character as well as its wilderness, the Rio Rocca. All fermentation is done with wild yeast, and sulfur use is minimal to non-existent. Despite this, there is a wild freshness to the wines that is really lovely. When tasting these wines, your mind and soul go directly to the deepest heart of Italy.
Sorry, there are no products in this collection.