x
FOOD REQUIREMENT!
A food item must be included in your order when purhasing alcohol from our shop. Visit our grocery section below.
PURCHASE FOOD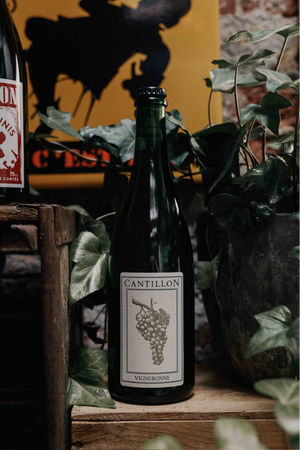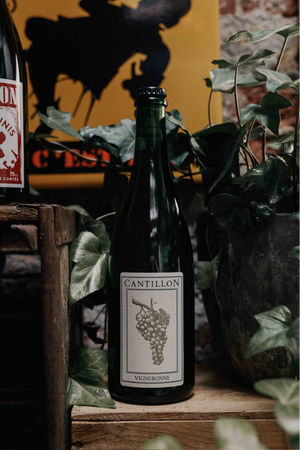 On Sale
Vigeronne '20
*VOLO CELLAR RELEASE*

** 1 Bottle Limit Per Customer / Order. Your order will be refunded if you exceed this limit - we are also not offering free shipping for these products - orders over $250 will be asked to pay for shipping" 
Cantillon is the only traditional lambic brewery located within the city of Brussels. Founded in 1900, today Cantillon operates both as a brewery and as a living museum, the Brussels Gueuze Museum. Cantillon uses 100% organic grains and hops in all of its beers. Cantillon brews traditional lambic products, using 65% malted barley and 35% unmalted wheat. Cantillon's beers are spontaneously fermented using a large coolship in the attic of the brewery and fermented in oak barrels.
To read more information about the history of Cantillon click here

Description: In spite of its success, the Vigneronne represents less than 5% of the total production of the Cantillon brewery. In order to obtain grapes which are as mature as possible, we buy them at the end of the season. Every year, 1000 kilos of white French grapes are delivered at the Cantillon brewery in the beginning of October.
It is difficult to produce more Vigneronne even though the demand exists. All the grapes are picked from the bunch by hand and we don't have much time, since the new brewing season starts at the end of October.
The beers are not blended before the bottling. The second fermentation is caused by the addition of a sugared liquor.
The six-pointed star on our old label is an alchemist's symbol. It contains four elements, represented by triangles, of the brewing process. The fire is the symbol of the mashing tun, the earth of the cereals, the air of the yeasts, and the water is the fourth element. At this moment, only a brewer of traditional lambic may use this symbol.
Blend of lambics aged on average 16 to 18 months and of organic Viognier grapes.
Viognier grapes make Vigneronne a delicate and very refreshing beer that, due to the fructose, is slightly less acidic than other Cantillon beers.
Style: Lambic w. Viognier Grapes
Region: Belgium

Alc./Vol.: 6.5%

Selling Format: 750mL Bottle