x
FOOD REQUIREMENT!
A food item must be included in your order when purhasing alcohol from our shop. Visit our grocery section below.
PURCHASE FOOD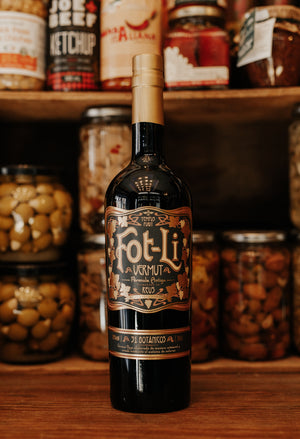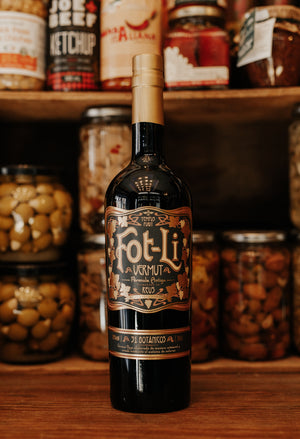 On Sale
Fot-Li Fórmula Antiga
Dark brown color with amber highlights. Dense tear complex. In the nose its botanical components are present and also the solera. In the mouth it is unctuous. There are thirty one botanicals, the most representative for Fot-Li Fórmula Antiga are: thyme, orange, vanilla, orange peal, angelica, lemon, anise, cardamom, nutmeg, sweet flag, licorice root, laurel, oregano, fennel, sage. 
Style: Vermouth
Region: Spain
Alc./Vol.: 16%
Selling Format: 750mL