x
FOOD REQUIREMENT!
A food item must be included in your order when purhasing alcohol from our shop. Visit our grocery section below.
PURCHASE FOOD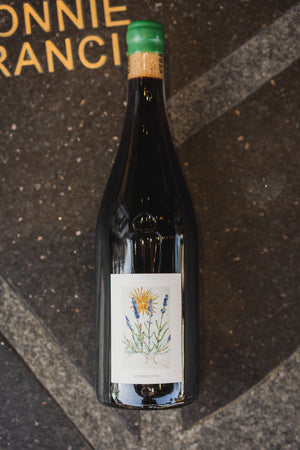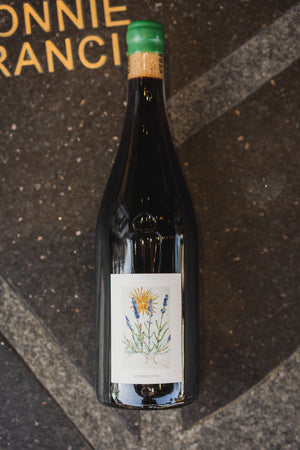 On Sale
Mediterranean Sunlight OMG 
Frédéric makes a ridiculous, infinitesimal amount of red, sweet Vermouth from Grenache, Carignan and Terret Blanc. They make it classically by adding neutral spirits produced from his own 1933 Cognac Still. On the side they macerate local botanicals; thyme, rosemary, lavender, rose petals and add some Moroccan Orange peels, local honey and 20% of the microscopic production is aged in barrels outside in the sun for 3 weeks or so to develop some oxidative complexities. This is not a vermouth to use for all you budding mixologists, this requires ample ice, a Collins or Rocks glass and a small bit of the best orange rind you can find and serenity. This is your favorite summer primer for getting you centered.
Style: Vermouth
Region: France
Alc./Vol.: 16%
Selling Format: 750mL