Gueuze '23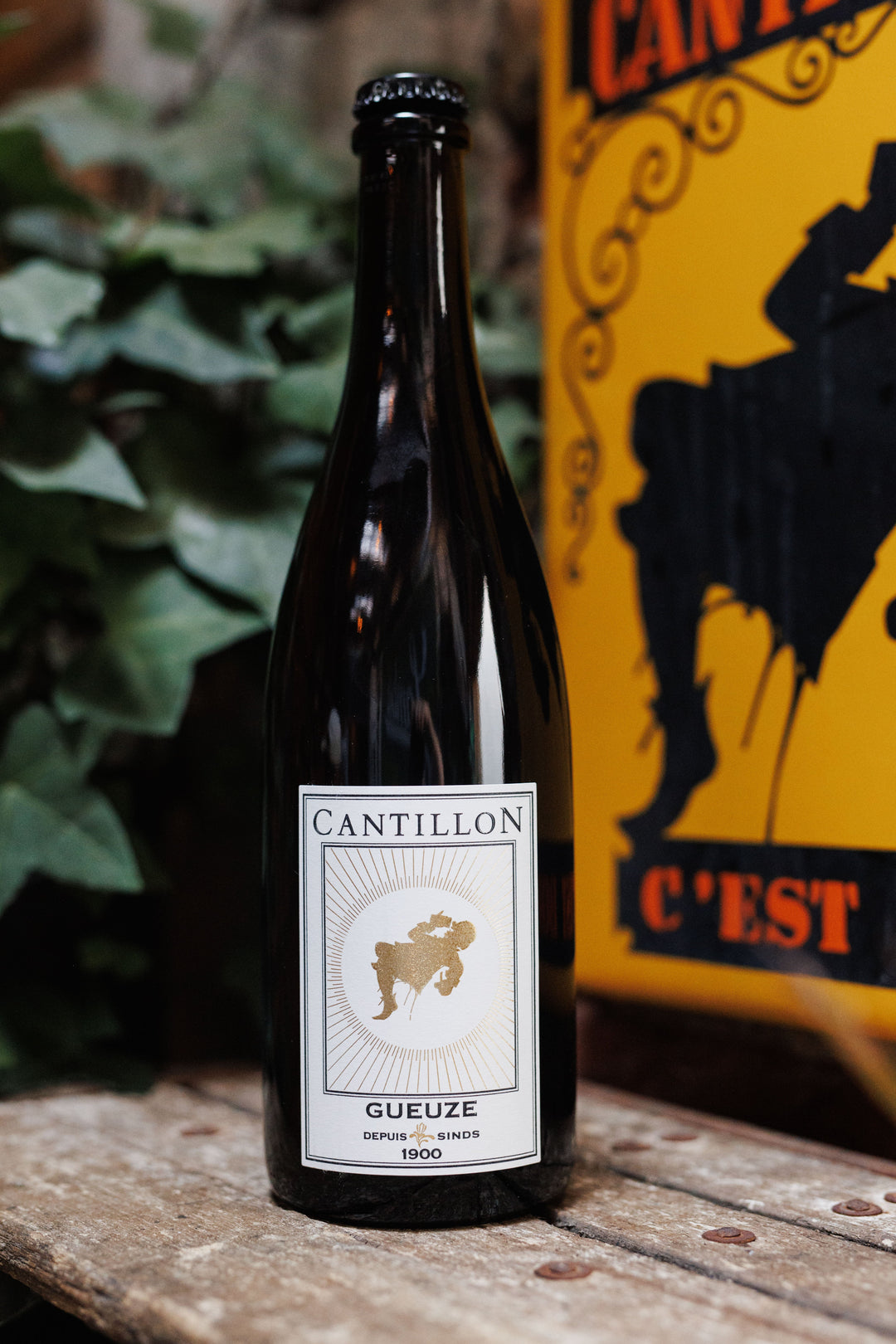 Gueuze '23
Regular price
$4200
$42.00
**MAX 2 BOTTLES PER ORDER. IF YOUR ORDER EXCEEDS THIS AMOUNT - IT WILL BE REFUNDED/CANCELLED. SHIPMENTS WILL BE PROCESSED AS OF OCTOBER 10**

Lambics produced at Cantillon Brewery are referred to as "young" after one year of ageing and are considered as fully matured after three years. Young beers contain the natural sugars that are necessary for secondary fermentation in the bottle while beers that have matured for three years contribute their taste and refined flavours.

Gueuze is the ultimate result of a complex blend of lambics of different ages and with different tastes kept in oak barrels. The brewer's main task involves tasting and he or she will have to try around a dozen lambics from different barrels, finally selecting five or six. It is by this method that gueuze 100% lambic, presenting the typical characteristics of Cantillon Brewery's beers, is produced. Each blended batch yields a slightly different gueuze because the natural elements at the heart of the beer make it impossible to produce a standardized product.
Bottles are positioned horizontally in a cellar and left to rest for an average of one year, this being the time required for the conversion of the sugars into carbon dioxide (secondary fermentation in the bottle). Saturation of the liquid takes place slowly and naturally, and when the lambic turns into a foaming beer it is called gueuze.

---
In stock, ready to ship

Inventory on the way
We operate as a licensed eating and drinking establishment. You must be 19+ years of age, reside in Ontario and include a food item with the purchase of alcohol. Valid government photo ID must be presented at the time of accepting delivery.
Next-Day delivery with real time tracking across the Greater Toronto Area. Daily order cut-off is 3pm. No deliveries on weekends. Flat rate is $15.00.
3-5 business day delivery to most addresses in Ontario serviced by Canada Post. Orders placed on Friday will be processed the following week.