x
FOOD REQUIREMENT!
A food item must be included in your order when purhasing alcohol from our shop. Visit our grocery section below.
PURCHASE FOOD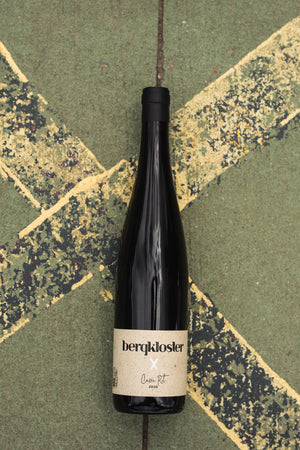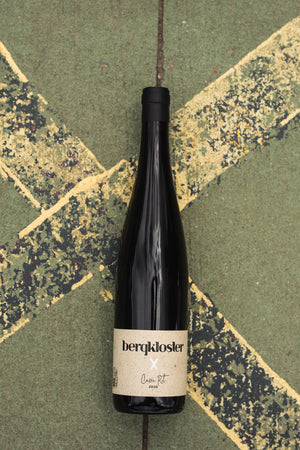 On Sale
Cuvée Rot '20
ABOUT BERGKLOSTER
Situated in Westofen in the Rheinhessen region of Germany, the Bergkloster winery straddles the line between historical and progressive. The region has been cultivating grapes for wine production since ancient Roman occupation (1200 years ago) and it's also the home to the oldest surviving records of a German vineyard. Westofen is one of the hottest regions in Germany and as a result it offers the most optimal conditions for the ripening of grapes. The soil consists of limestone with clay marl, as a result of coral sediment.
Jason Groebe is the fifth generation to run the family winery - he's an incredibly cheerful person who walks through life with a big smile on his face, loves to crack jokes, listens to trap music and of course, drinks good wine. Like many young winemakers in the Rheinhessen, Jason has transitioned the estate towards a more natural winemaking style - with all the consequences. He completed his viticulture apprenticeship in 2013, gained experience at renowned wineries and then studied viticulture at the Geisenheim University of Applied Sciences. 
"When you stand in the cellar in front of the tank in which the must ferments, later fill the finished wine into the bottles and finally hold a bottle in your hand, all the efforts in the vineyard and in the cellar are forgotten . It's like releasing a piece of yourself into the world." - Jason Groebe
CUVEE ROT '20
Full of juicy cherries, black current and a hint of rhubarb, followed by electric acidity and crunchy finish. Grapes are gently crushed and ferment in an open vat for 2 weeks. After pressing two-third of the juice ages in large oak, the rest in stainless steel. 9 months later it is bottled, without any filtration nor addition of sulphites.
Grapes


Regent, Sankt Laurent and Cabernet Dorsa

Region


Rheinhessen



Country
Germany

Vintage
2020
Alc./Vol.
10.5%

Size
750mL
Single
$45 / btl
3 Pack


$43 / btl



6 Pack


$41 / btl