Creamy Peanut Butter Spread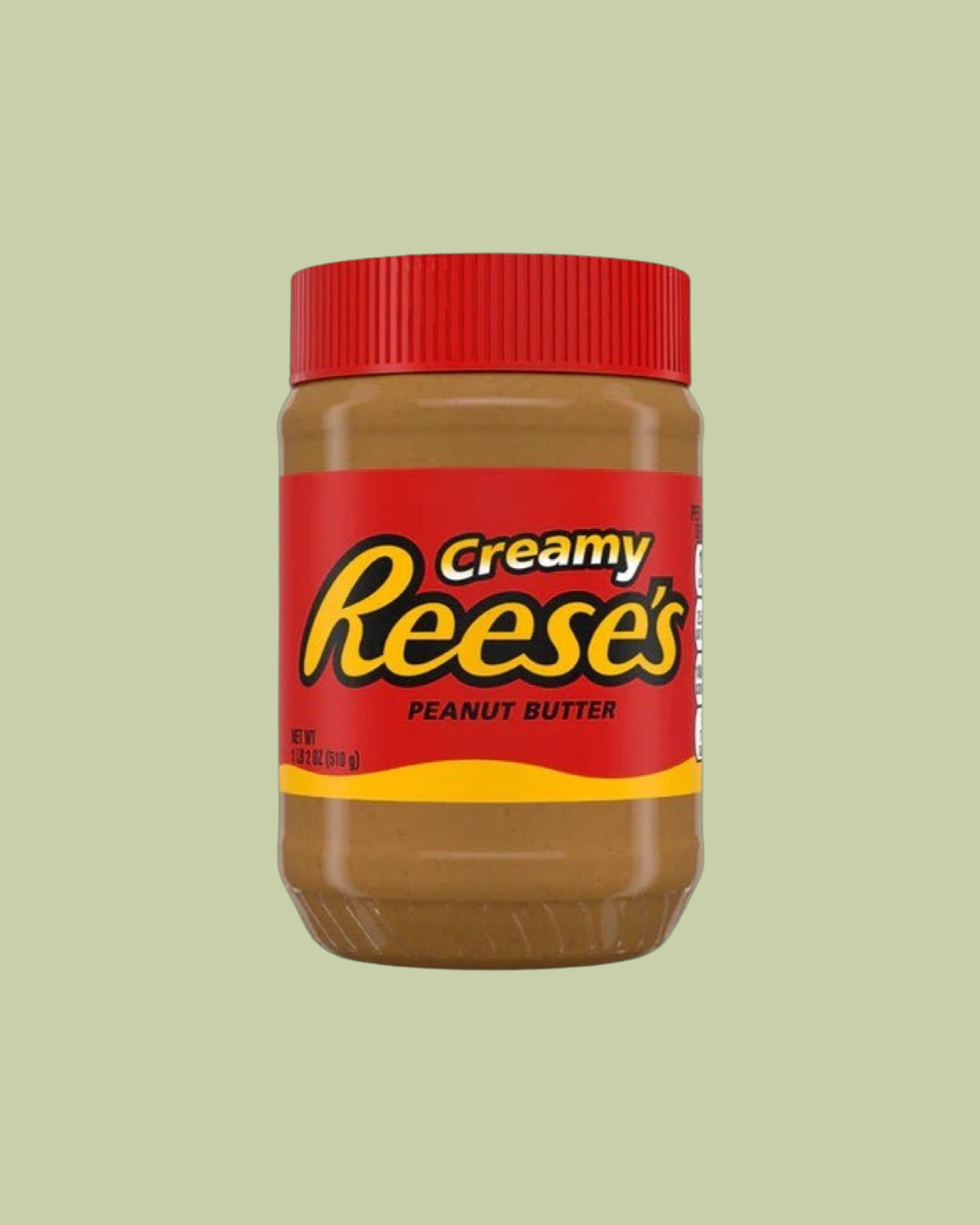 Creamy Peanut Butter Spread
All your favorite desserts just got a lot more delicious with REESE'S creamy peanut butter spread. Revamp a PB and J sandwich, mix this spread into your favorite cookie recipe or enjoy a single spoonful right out of the jar! REESE'S peanut butter compliments almost everything you can think of, like jelly sandwiches, crackers, apples, celery, honey, cookies, bananas, cakes, chocolate, pretzels and marshmallow spread. Want to take things a step further? Pair this creamy peanut butter with even more unique foods like waffles, pancakes or even baked chicken to create a delicious Pad Thai with a peanut sauce!
18oz

---
In stock, ready to ship

Inventory on the way
We operate as a licensed eating and drinking establishment. You must be 19+ years of age, reside in Ontario and include a food item with the purchase of alcohol. Valid government photo ID must be presented at the time of accepting delivery.
Next-Day delivery with real time tracking across the Greater Toronto Area. Daily order cut-off is 3pm. No deliveries on weekends. Flat rate is $15.00.
3-5 business day delivery to most addresses in Ontario serviced by Canada Post. Orders placed on Friday will be processed the following week.