x
FOOD REQUIREMENT!
A food item must be included in your order when purhasing alcohol from our shop. Visit our grocery section below.
PURCHASE FOOD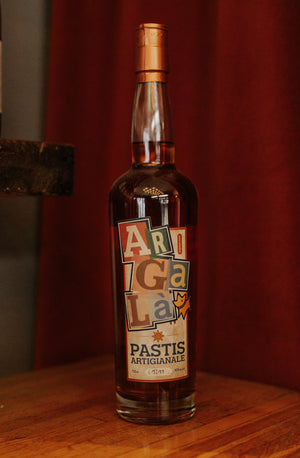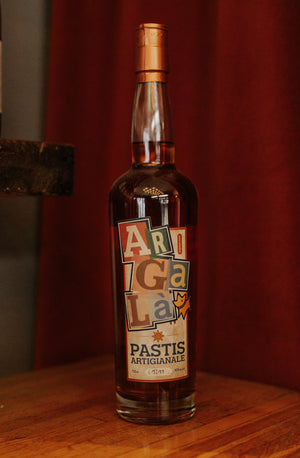 On Sale
Argalà Pastis
Pastis in our valleys means history and tradition. It represents the geographical and cultural links to France, it reminds us of the many relatives and friends who live across the border. Maceration of the botanicals is done in a neutral wheat distillate that has been completed in a pot still. It is then sweetened with Mascobado sugar, and finished with Maritime Alps water. 
Notable botanicals are star anise, liquorice, fennel, thyme, lemon balm, rosemary, cardamom, cinnamon & long pepper. 
Style: Pastis
Alc./Vol.: 45%
Selling Format: 700mlL Bottle