White Wine Vinegar "Zero Infinito"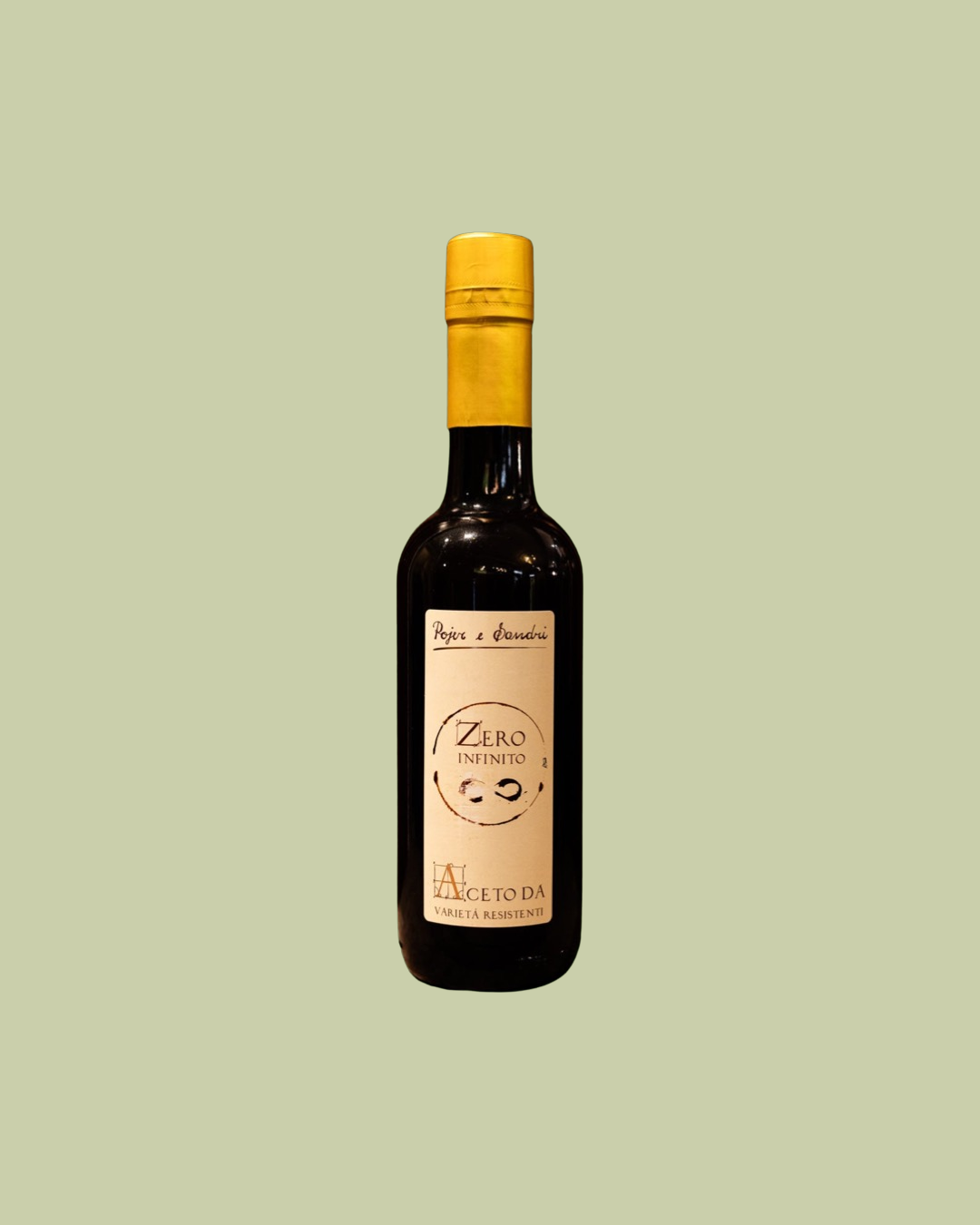 White Wine Vinegar "Zero Infinito"
Regular price
$2400
$24.00
Vinegar derived from the sparkling white wine Zero Infinito produced by Pojer & Sandri. Zero Infinito is an ancestral wine with a ZERO chemical impact: ZERO in the countryside and ZERO in the cellar. The result of eighty years of research work and thirty-nine vintages in the winery in Faedo to reach purity: the fruit of the vine turned into wine, without exogenous addition
250ml

We operate as a licensed eating and drinking establishment. You must be 19+ years of age, reside in Ontario and include a food item with the purchase of alcohol. Valid government photo ID must be presented at the time of accepting delivery.
Next-Day delivery with real time tracking across the Greater Toronto Area. Daily order cut-off is 3pm. No deliveries on weekends. Flat rate is $15.00.
3-5 business day delivery to most addresses in Ontario serviced by Canada Post. Orders placed on Friday will be processed the following week.