x
FOOD REQUIREMENT!
A food item must be included in your order when purhasing alcohol from our shop. Visit our grocery section below.
PURCHASE FOOD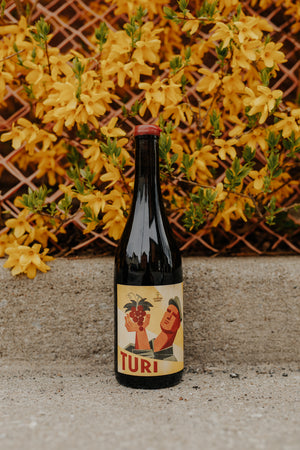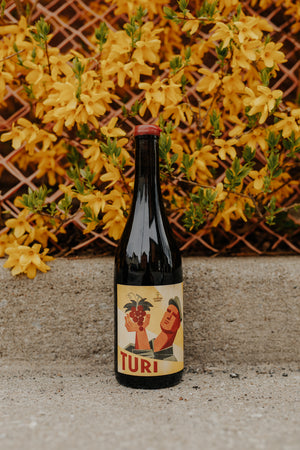 On Sale
Turi Rosso '20
A visionary interpreter of Pachino's traditional wine culture, Salvatore Marino surprises us with a range of pure and authentic wines made from native Sicilian grapes: biodynamic viticulture, spontaneous fermentations, minimal use of chemicals and full respect for the terroir are the foundations of his production philosophy. Turi is the name Salvatore in Sicilian, to symbolize Marino's great love for his land and for his work.
TURI ROSSO '20
Turi Rosso represents in a pure way the territory of Pachino, incredibly suited to the production of the most traditional red grape variety of the Sicily region: Nero d'Avola. To this is assembled an undeveloped ancient variety, the Pignatello or Perricone which together with Frappato and Nero d'Avola are the only grapes allowed inside the Eloro DOC. Turi Rosso is a wine that ferments in steel.
The palate offers red fruit, black currant, spice and black cherry framed by integrted tannins and an uplifting acidity. Medium bodied with ample minerality common among many Sicilian wines

Grapes
Nero D'Avola

Region
Sicily

Country
Italy

Vintage
2020
Alc./Vol.
13%

Size
750mL
Single
$39/btl
3 Pack
$37/btl

6 Pack
$35