x
FOOD REQUIREMENT!
A food item must be included in your order when purhasing alcohol from our shop. Visit our grocery section below.
PURCHASE FOOD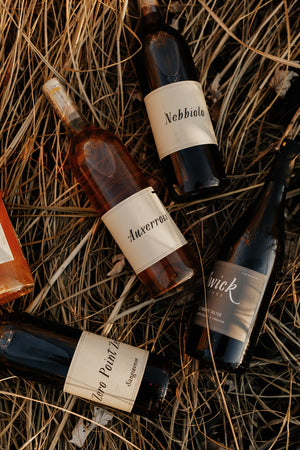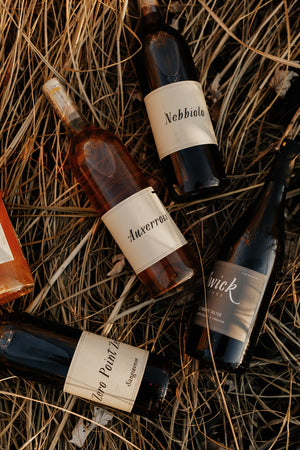 On Sale
Swick Collection (5-Pack)
A native of Oregon, Joe returned to his home state in 2013 after a decade of working harvests and making wine across the globe. Joe's ethos is rooted in showcasing the unique cold climate terroirs of the Pacific Northwest using a hands off approach.
Swick partners exclusively with organic and biodynamic growers to develop wines that he himself would like to drink—fresh, lively acidity, with no conventional additives, only adding modest amounts of SO2 on select wines when absolutely necessary. Swick Wines integrate themselves into a movement looking to rewrite the history of West Coast winemaking.
Joe uses a number of minimal intervention techniques from experimentation in skin-contact to field blends to Pét-Nats. Swick works with historically farmed regional varieties such as Pinot Noir, Chenin Blanc and Grenache and experiments with non-native grapes such as Verdelho, Melon de Bourgogne and Touriga Nacional. What ends up in the glass are energetic, vins de soif with a freshness and balanced acidity that reflect their artist, terroir, and space in time—each year bringing new wines and a new approach. You never know what surprises you might find with Swick.
"Our philosophy is to make our wines as naked and raw as we possibly can while having them be fun and delicious. We work with organically farmed vineyards in the colder regions of Oregon and Washington State. We love wines with acid and freshness. We make the wine that we love to drink. No conventional additives. Just grapes and (sometimes) a very small amount of SO2 to keep the wine stable in bottle. Wine is a fermented beverage that should not be a trophy or a status symbol. Wines made in this fashion are artisanal products that reflect their artist and terroir with no maquillage." — Joe Swick, Swick Wines
This collection includes 5 Bottles @ $50/btl:

Auxerrois '21
Nebbiolo '19
Pinot Noir '21
The Flood '21
Zero Point Zero Sangiovese '20