x
FOOD REQUIREMENT!
A food item must be included in your order when purhasing alcohol from our shop. Visit our grocery section below.
PURCHASE FOOD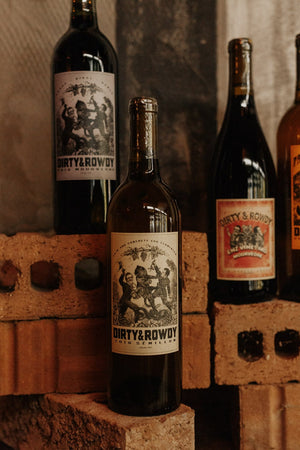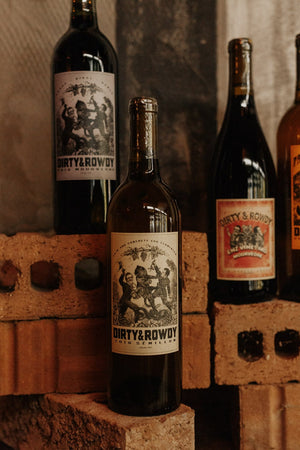 On Sale
Skin & Concrete Egg Fermented Semillon '19
Dirty & Rowdy has become a wine that is sought out by wine geeks across the globe, easily selling out the winery's production every year. But the wine that's produced isn't another cult Napa Cabernet or an in-demand Pinot Noir. Instead the wines Hardy Wallace is making utilize grapes that are virtually unknown to most wine consumers – Mourvedre is used for the brand's red and Semillon for their white. Hardy is now making what many believe to be the purest examples of Mourvèdre in California. Grapes are sourced from a handful of small growers who focus on organic viticulture. Wines are vinified naturally, all fruit is picked by hand, only natural yeasts are used in the cellar and no sulfur is used at bottling.

Description: "Two wines in one?!? Served ice cold, it is an intriguing and refreshing aperitif. As it warms up you feel cosmic forces and it shifts and evolves from savory fennel, lime, and rock peppered with stardust. Pour a 5 oz (why not make it 8?) tumbler, and take a Semillon stroll. Not 'gonna lie, this one feels mildly psychedelic (please abide by open container laws)" - Hardy Wallace

70% Fermented on the skins (24 days), 10% whole cluster (15 days). 20% direct to press to concrete eggs.
Grapes


100% Semillon



Region
California

Country
United States

Vintage
2019
Alc./Vol.
12%

Size
750mL
Single
$44.95/btl
3 Pack
$39.95/btl
6 Pack
N/A