Pane Rustico Olive Oil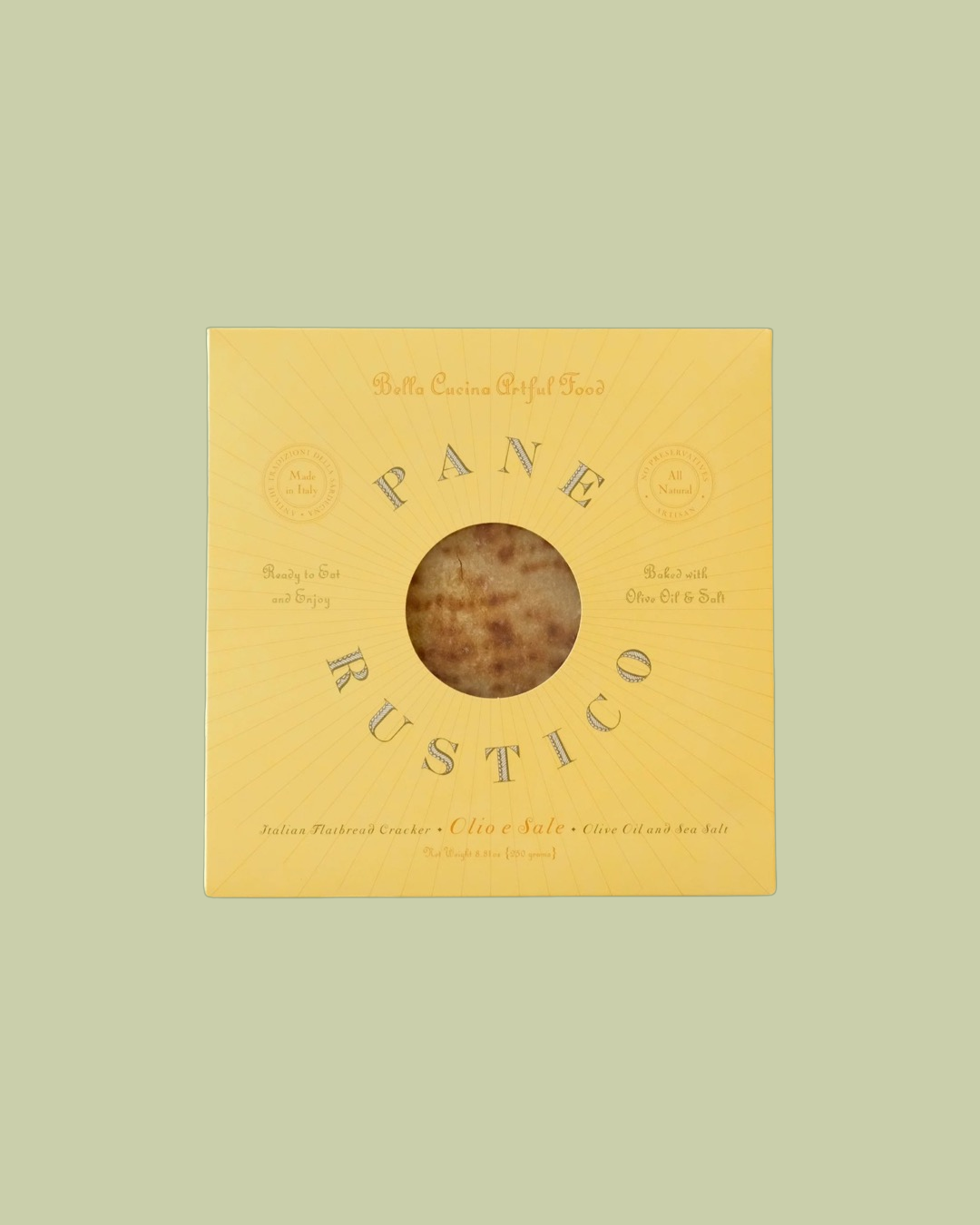 Pane Rustico Olive Oil
Paper thin Italian flatbread crackers toasted to a perfect golden brown with olive oil and Sicilian sea salt. Ready to serve 8 " round discs of flatbread make a beautiful presentation for parties and special dinner presentation.
We operate as a licensed eating and drinking establishment. You must be 19+ years of age, reside in Ontario and include a food item with the purchase of alcohol. Valid government photo ID must be presented at the time of accepting delivery.
Next-Day delivery with real time tracking across the Greater Toronto Area. Daily order cut-off is 3pm. No deliveries on weekends. Flat rate is $15.00.
3-5 business day delivery to most addresses in Ontario serviced by Canada Post. Orders placed on Friday will be processed the following week.