x
FOOD REQUIREMENT!
A food item must be included in your order when purhasing alcohol from our shop. Visit our grocery section below.
PURCHASE FOOD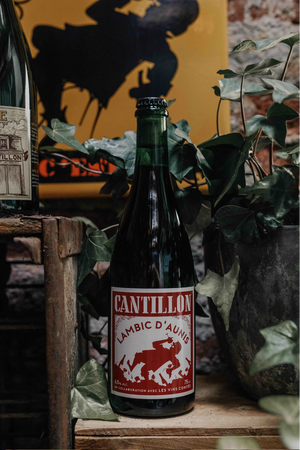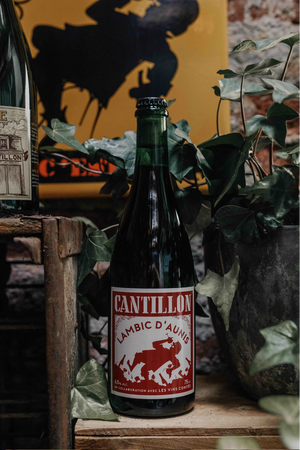 On Sale
Lambic d'Aunis '20
*VOLO CELLAR RELEASE*
** 1 Bottle Limit Per Customer / Order. Your order will be refunded if you exceed this limit - we are also not offering free shipping for these products - orders over $250 will be asked to pay for shipping" 
Cantillon is the only traditional lambic brewery located within the city of Brussels. Founded in 1900, today Cantillon operates both as a brewery and as a living museum, the Brussels Gueuze Museum. Cantillon uses 100% organic grains and hops in all of its beers. Cantillon brews traditional lambic products, using 65% malted barley and 35% unmalted wheat. Cantillon's beers are spontaneously fermented using a large coolship in the attic of the brewery and fermented in oak barrels.
To read more information about the history of Cantillon click here

Description: Lambic d'Aunis (previously labeled as Pineau d'Aunis and Pinot d'Aunis) was originally a test batch using Pineau D'Aunis grapes provided by Olivier Lemasson at Les Vins Contés. This beer is very similar to what was later brewed and released as Zwanze 2011, however that beer also had Brambling Cross hops added. Pineau d'Aunis grapes are a minor grape from the Loire region of France. This is the same region as the Menu Pineau grape. Pineau d'Aunis grapes are known produce a light and pale wine with earthy, herbal, and distinctly spicy notes.
Style: Lambic w. Pineau D'Aunis
Region: Belgium

Alc./Vol.: 7%

Selling Format: 750mL Bottle