x
FOOD REQUIREMENT!
A food item must be included in your order when purhasing alcohol from our shop. Visit our grocery section below.
PURCHASE FOOD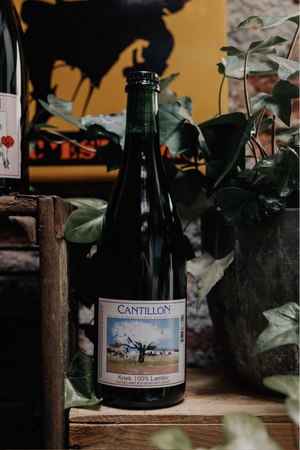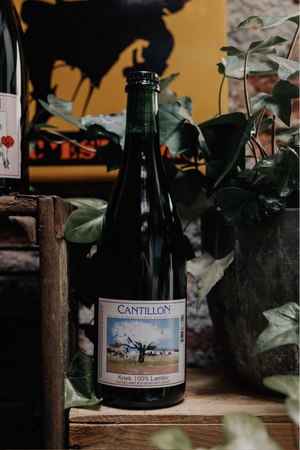 On Sale
Kriek '21
Cantillon is the only traditional lambic brewery located within the city of Brussels. Founded in 1900, today Cantillon operates both as a brewery and as a living museum, the Brussels Gueuze Museum. Cantillon uses 100% organic grains and hops in all of its beers. Cantillon brews traditional lambic products, using 65% malted barley and 35% unmalted wheat. Cantillon's beers are spontaneously fermented using a large coolship in the attic of the brewery and fermented in oak barrels.
To read more information about the history of Cantillon click here

Description: Our sour cherries, which are certified organic, come from Turkey. The fruit is blended with lambic that is on average 20 months old, the proportion being 200 g of fruit per litre of beer. Since sour cherries have a very pronounced taste it is necessary to select a lambic that has enough character so that it will be a good match for the fruit. After soaking for two to three months, the lambic has extracted the full colours, fragrances and flavours of the sour cherries. At that point it is blended with one-year-old lambic, which contributes the sugars necessary for secondary fermentation in the bottle.
We only use fresh fruit and, as is the case for wine, Cantillon beers can be referred to in terms of vintages. Prevailing weather conditions have a major impact on the ripeness and quality of the fruit, and this is why the taste of the brewery's fruit-based beers will differ slightly from one year to the next.
Blend of lambics and sour cherries - 200 g of cherries per litre of beer.
Beer with a slightly acidic taste of red fruit complemented with subtle almond flavours.
Kriek brings out its maximum "fruitiness" when drunk young. With age the lambic will take the upper hand, but this is at the expense of the fruit component.
Style: Lambic w. Sour Cherries
Region: Belgium

Alc./Vol.: 5.5%

Selling Format: 750mL Bottle