x
FOOD REQUIREMENT!
A food item must be included in your order when purhasing alcohol from our shop. Visit our grocery section below.
PURCHASE FOOD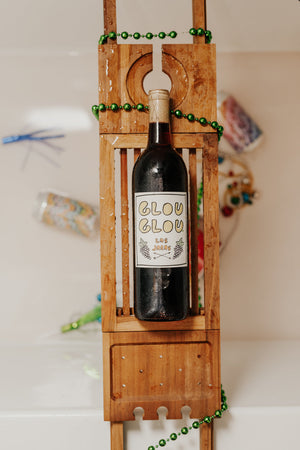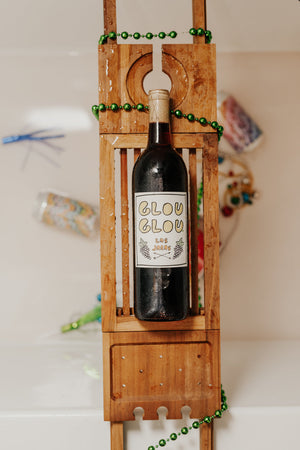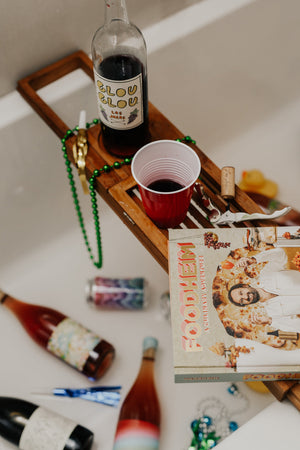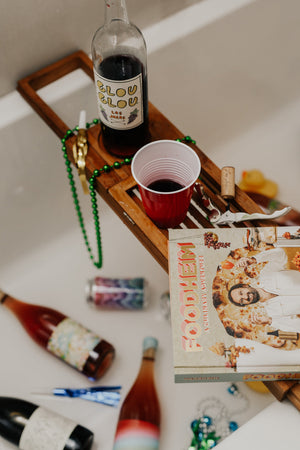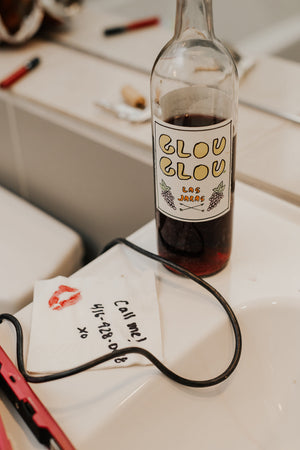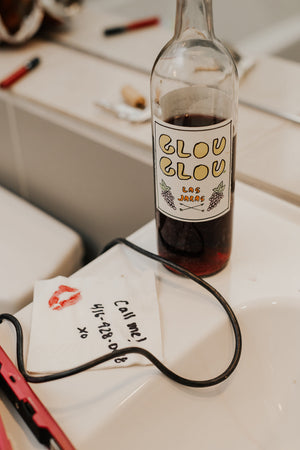 On Sale
Glou Glou '21
Joel Burt and Eric Wareheim are the winemakers behind Las Jaras Wines. At Las Jaras, the goal is to make delicious wine that has tons of energy and balance. They want them to be vibrant, delicate, and supple all at the same time while also being food friendly and easy for anyone to enjoy. The wines are intended to reflect the unique terroir of the vineyards using minimal intervention so you can taste their natural, rhythmic expression. If you are not used to drinking wines made this way, the experience can be a revelation.

The lighter wines can elevate your daily experiences. Bring the elegant bubbles of our Sparkling Wine to your best friends engagement party. Nestle the Rosé into your backpack for a trip to the park to watch an epic sunset. Pair the chilled Glou Glou with a margherita pizza to make takeout tastier. 

The medium bodied reds pair with deep savory meals and create thought provoking moments. A holiday dinner includes a conversation about Carignan. The Cabernet Sauvignon is brought to your favorite restaurant to share a taste with your server. "Does this remind you of 70's Napa?" And our Sweet Berry Wine demands explanation, inspires stories, and creates joy. For your Wine!


Pizza, burgers, wine: the Las Jaras holy trinity. (If more people subscribed to our religion, would there be world peace?) This is the fifth installment of the Glou Glou series, which was created to be the perfect wine for circle foods (pizza and burgers). The 2021 edition of this light red is quite a bit more serious than last year's. The vintage gave us very intense fruit, but our winemaking strategy was to use methods to minimize extraction to create a fresh and delicious wine. This Glou Glou is certainly a food wine, in fact, it begs for food. It has enough acid to stand up to your favorite tomato sauce, as well as intense berry notes that perfectly complement the char of a burger or perfectly cooked pizza crust. Serve this slightly chilled, and you will be the hero of your next backyard barbecue—this is the most refreshing red wine ever, and the perfect antidote to long summer days and the heat of the grill. On the nose it is a sea of hibiscus and raspberry with undertones of roasted coffee and wet rock. On the palate is intense and fleshy with flavors of black plum and pomegranate and a long textural finish.
Grapes


Zinfandel, 

Carignan, 

Petite Syrah, 

Pinot Noir



Region


California



Country
USA

Vintage
2021
Alc./Vol.
12.23%

Size
750mL