x
FOOD REQUIREMENT!
A food item must be included in your order when purhasing alcohol from our shop. Visit our grocery section below.
PURCHASE FOOD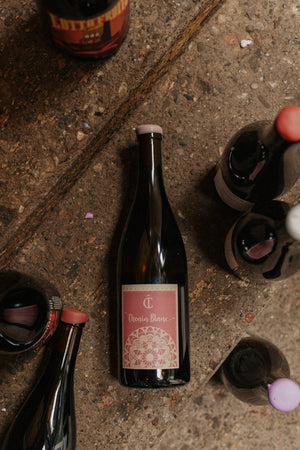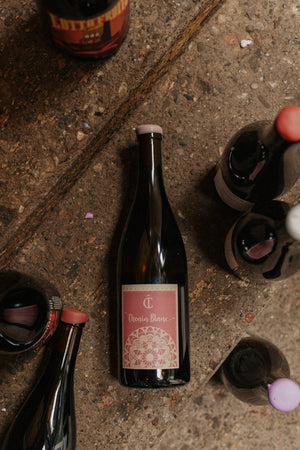 On Sale
Chenin Blanc '20
Côme Isambert is a small winery that started in 2013. After 12 years in the wine sector and organic field, Côme decided to launch his own winery with a focus on quality and small production of 6,000 bottles a year. 
His philosophy focuses on producing wine and cider that reflects the diversity and richness of Loire Valley's terroirs. The goal was to enhance, through different vintages, the complementarity aspects of grape varieties such as Chenin Blanc, Cabernet Franc, Grolleau Noir, Grolleau Gris, Gamay. Côme makes a point to honour and respect the natural winemaking process and the diversity of natural environments.
He rents a massive cave underneath an old castle to make his wines, which was previously used for growing mushrooms – something Saumur is famous for (they even have a mushroom museum!). Côme lets the grapes ferment on their natural yeasts in fibreglass tanks, and then the wines age in tank or old barrels, depending on the grape/cuvée. There is no fining or filtration and no additives are used.
Description: Beautiful balance of acidity and freshness. Aromas of lemon, tropical fruits, peaches, and plums. Majority of grapes come from the mysterious Xavier Caillard of Les Jardins Esmeraldins. A grower & vigneron who has made some of the most sought after wines in the region. The best fruit went into barrels after a slow press, and in a dry, hot year, gave a rich, powerful Chenin, mellowed out by a significant time in old barrels for about 10 months.
Grapes
Chenin Blanc

Region
Loire Valley

Country
France

Vintage
2020
Alc./Vol.
13%

Size
750mL
Single
$47.95
3 Pack
N/A
6 Pack
N/A