x
FOOD REQUIREMENT!
A food item must be included in your order when purhasing alcohol from our shop. Visit our grocery section below.
PURCHASE FOOD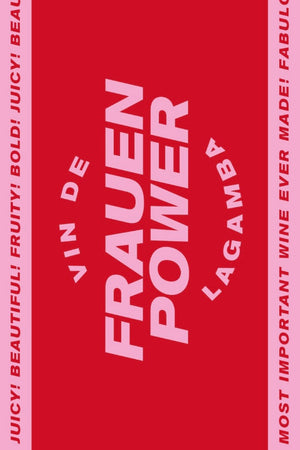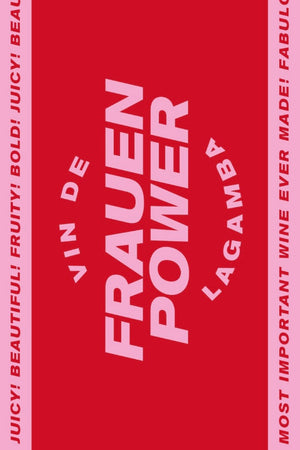 On Sale
Frauenpower '22
ABOUT ALANNA LAGAMBA
Originally from Toronto, Alanna Lagamba found herself working in wine in Berlin when she met Martin Wörner, a winemaker in the Rheinhessen. To cut a long love story short, in 2019 Alanna made her first wine, Frauen Power, from a plot of Dornfelder that Martin didn't know what to do with. Chanelling her Italian heritage, her aim was to make an German Lambrusco, and the results were delicious. In Alanna's own words: "A self-proclaimed feminist, the idea behind the name of the wine came easily. Being so lucky as to have so many strong and powerful women in my life who inspire me every day, this wine is dedicated not only to them but to all women out there (and all who identify as such)."
Frauen Power sets out to make what she described herself as a 'German Lambrusco' - surely the first of its kind?! The soda bottle appearance certainly sets the right tone; this is brisk, refreshing, lightly sparkling and clocking in below 10 degrees of alcohol. Dornfelder and Sylvaner, allowed to complete fermentation in the bottle to create a light effervescence. Whilst not as deep and tannic as Lambrusco, it's a fun reference, and this playful wine is just that.
Grapes
Dornfelder & Sylvaner

Region


Rheinhessen



Country
Germany
Vintage
2021
Alc./Vol.
9.5%

Size
750mL
Single
$39/btl
3 Pack
$37/btl
6 Pack
$35/btl